Kia ora koutou katoa
Mana Recruitment, PERSOLKELLY, and Stats NZ are all working together to source Team Leaders and Census Field Collectors to prepare us for the 2023 Census. We are running a Census Test between February and April 2022, to trial various aspects of the Census and to prepare us all for the big one in 2023.
Census Test
We are still recruiting Census Collector roles for the Census Test, in Auckland, Tauranga and Bay of Plenty.  The information and knowledge gathered from this test will be used to refine how we run the next census to maximise response rates, improve data quality, and ensure everyone in New Zealand can see themselves in the data. If you reside in or are close to any of these areas we would love to hear from you.



Census Test
The Census Test will be run from February to April 2022. In preparation for this, we are seeking to employ temporary staff now. We need:
Census Field Collectors either part-time (20 hours p/w) or full time (40 hours p/w) - to begin 24 January 2022 through to 7 April 2022 (approx 8 weeks).
Read our Census Checklist to check your eligibility, or;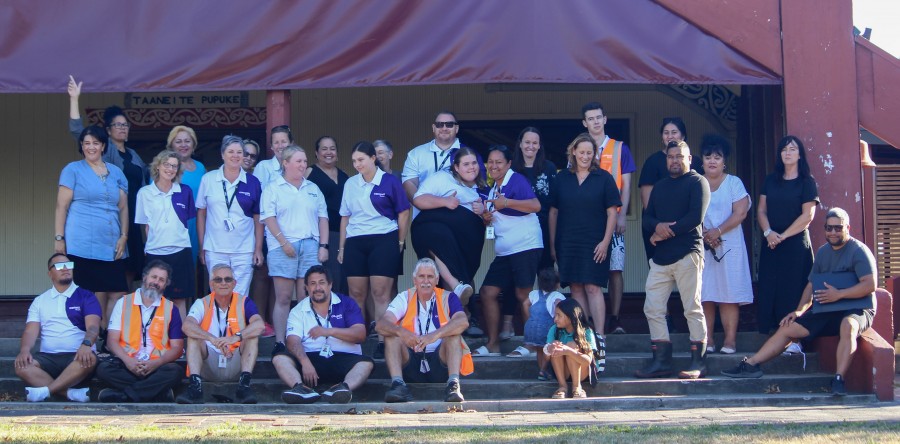 Census Checklist
There are a few criteria that we need to cover off before you apply. You must be able to answer 'Yes' to all of these questions
Will you be 18 years old on 24 January 2022?
Are you legally entitled to work in New Zealand? You will need to have New Zealand Citizenship, permanent residency or a valid work permit.
Do you have a current NZ Drivers Licence (minimum Restricted), or will you have one before 24 January 2022?
Do you have access to a reliable motor vehicle? You will be reimbursed for use. You will need to have a current Warrant of Fitness and Licence Registration.
Do you have a reasonable level of physical fitness? There is a lot of walking involved.
Did you answer YES to all of the above criteria?
Tau kē! Use the forms below to register your interest.
Register your interest for 2022 Census Test now
If you have answered YES to all of the Census Checklist questions, please provide us with your contact details and someone in our team will make contact with you to talk you through the next steps.
Mō te tūnga | The Role
Report to a Team Leader and work collaboratively with others in the local field operations team - including Stats Regional, Area, and Community Engagement Managers

Interact and engage people from a diverse range of cultures, age groups and socio-economic backgrounds

The work involves tasks such as checking and updating address information, delivering and collecting Census material and information to and from households and dwellings across your assigned local community and keeping records of your experiences in the field

Full-time 40-hour AND part-time 20-hour positions available

Training scheduled from

1 – 12 February 2022

Casual 8-week assignment commences from

14 February 2022 to 7 April 2022

Hours of work are 12pm – 7:30pm Monday to Friday;


10am – 5:30pm on Saturday, Sunday

Hourly rate is $23.18
Apply Now
Clicking on the respective 'Apply Now' links will redirect you to ProgrammedGo, PERSOLKELLY's talent management system on another website in a new tab or browser window.
Apply Now Census Collector job in Auckland
Apply Now Census Collector job in the Bay of Plenty
Apply Now Census Collector job in Tauranga
Pre-register your interest for the 2023 Census now
If you have answered YES to all of the Census Checklist questions and are interested in becoming a census worker in 2023, please provide us with your contact details.
We will contact you closer to the time, in late 2022.